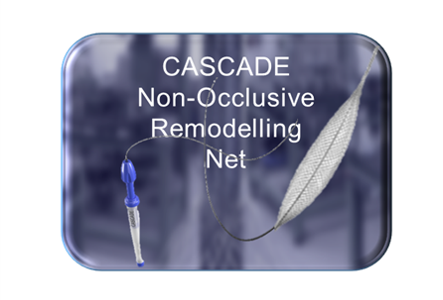 ---
---
THE CASCADE
Non-Occlusive Remodeling Net
Cascade is the first-and-only device providing continuous blood flow during cerebral aneurysm repair, designed to address the risk of coil entanglement.
A New Level of Confidence
Cascade is designed based on CEREBRAL NETTM, a proprietary braiding technology with proven control and excellent radiopacity. Aneurysm neck coverage aimed at eliminating complications associated with occlusion balloons and permanent implants. Permeable design and unparalleled compliance for safe and efficient coil embolization. Predictable outcomes of device adaptations in different vessel anatomies provides confidence and control.